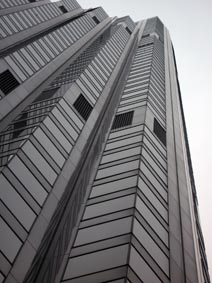 TRUCKS, CARS, BICYCLES

Each order is time sensitive. Per client's service request, Western Messenger monitors the job performance based on each order from pickup to delivery time by Service Type. For example, Rush Service will be completed in the San Francisco Downtown area within 1 hour from time of call. Each Service Type has its own time element for completion.





All our messengers are strategically located in the Bay Area equipped with 2way radios with internet capability. These areas include San Francisco's financial district, Greater Bay area; South Bay, East bay, North Bay. Our messengers are familiar with all the Bay Area Cities and downtown San Francisco. Our Dispatchers are experienced and equipped with GPS tracking and latest dispatch software.

When a client's request for courier service is placed, the nearest messenger is dispatched to the destination of pickup/delivery. At this point, the communication is open until the order service is completed with time of delivery and signature: then transmitted and stored in Western's database, which upon request can be obtained automatically by email or on our website.


Our statistics show service completion is within 99% on time within each service type. Our responses for on-time delivery are done during each business day.

From over 30 years of experience in the industry, we are able to choose the best products and software that suite out our clientele's needs.