Western Messenger is a same day San Francisco Courier Company Serving the Greater Bay Area
We offer same day delivery 24 hours 7 days a week, even on holidays. Providing the most efficient courier services and extending the cost savings to our clients, is Western's daily objective. You will see our desire for excellence reflected in the service you receive and in our staff. We have several levels of service that will allow you to choose the courier service you require.
Bay Area Courier service for 31 years. Western Messenger has been providing 24 hour Delivery Service in Menlo Park, San Jose, Palo Alto, Oakland, Walnut Creek, San Mateo, Redwood City, San Rafael, Berkley and everywhere else in the Bay Area. From an important document delivery, large package delivery or critical truck shipment. Our combined crew of bobtail trucks, pickups, vans, cars, and bike Messengers for all your courier needs. We find no job too challenging.
Serving San Francisco and the greater bay area! Whether it is several times a day, week or month we are at your service. With our network of agents, we can handle services nationwide.
Experienced Messengers We know the quickest routes for your deadlines. Communication with our staff is instantaneous, whether they are in one of our bobtail trucks or riding the streets of San Francisco on a bicycle.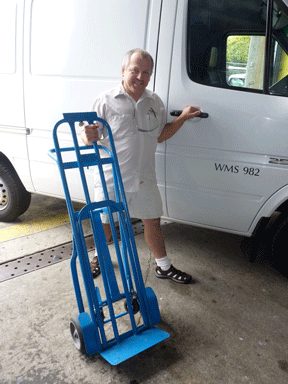 Call us with your order or place it online: We will quickly take your order by phone or you can place it at your convenience online. Our Customer Service Department works closely with our Dispatchers and Messengers to get the job done on time and correctly.
EMAIL CONFIRMATIONS

When your job is completed if requested you can receive an email confirmation with the name of the person who signed for your delivery and at what time.
ROUTE COURIER SERVICES

We perform route and contract work for your convenience and will complete your daily, weekly, or monthly Schedules automatically.
WESTERN ATTORNEY SERVICES

This division has a legal staff of Registered Process Servers and Legal Messengers for specialized services such as Service of Process, Court Research, Court Filings and Fax Filings. As a member of N.A.P.P.S, we can efficiently do your legal services nation wide. Email your PDF documents to

info@WesternAttorneyServices.com

or call 800-696-3558. for more information visit

westernattorneyservices.com
CUSTOMIZED INVOICES

Our system allows us to customize your invoice to your specifications, allowing you to easily bill your clients. Choose to have your invoice either mailed or emailed to you. For your convenience we accept American Express, Visa, and Master Card